The impact of Covid-19 on the web development market: Human resources
`
The end of the year is a time to take stock. We shared our opinion with Workspace on how the pandemic and quarantine of 2020 affected the web development market in terms of HR processes, client portfolio, and finance.
We have prepared a series of posts on this topic. Our CEO Alexey Kulakov, Commercial Director Natalya Ustimenko, and HR Director Anna Tatyankina talked about which client segments opened up new business opportunities and how we helped our clients during quarantine, how we switched to product logic in development, and why the staff is still a limiting factor in our work.
Today we will talk about our current situation with human resources.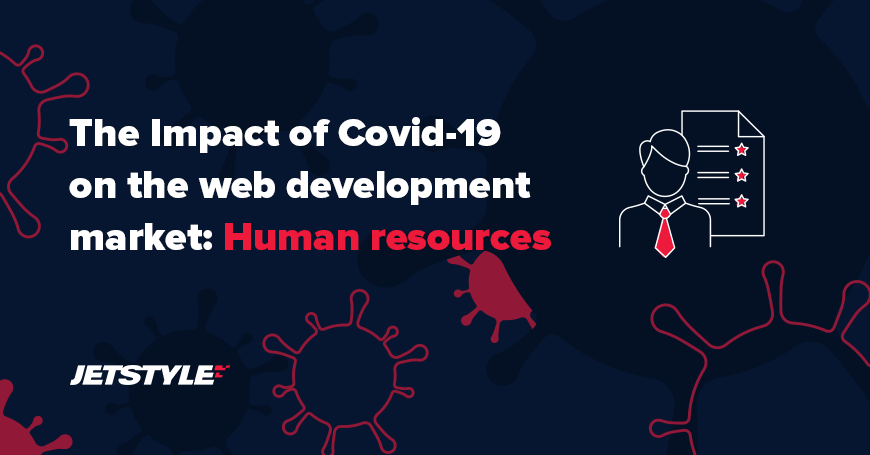 - How has your recruiting intensity changed over the course of 2020? What is the state of your HR department now?
- Since the beginning of quarantine and coronavirus restrictions, we temporarily stopped hiring new employees in all positions, except for VR development. But this summer we returned to our usual rhythm, and now we have even more open vacancies than usual.
- Were there employees that you decided to keep no matter what?
- In our industry, people are the most important value. Therefore, it has always been important for us to keep the team which we did. We didn't have any forced redundancies over this time.
- Have your requirements for employees, and their selection criteria changed over the past six months? How exactly?
- We have always believed that all employees should work from the office – this way people are better synchronised, they learn faster, and get and give feedback easier. But the quarantine made its own adjustments, and we moved all our processes online. In this regard, we began to consider for ourselves the possibility of remote hiring. Our main requirements (in addition to the appropriate level of hard skills) have always been:
speed,

predictability,

learnability,

independence.
Now that we work from home, the requirement for self-discipline has also been added. This is extremely important because having an office is no longer a factor that helps maintain discipline.
- What part of the team is currently working remotely?
- Until now, most of the team are working in a remote format. Because we decided that the office is primarily a service for our employees. If they continue to be effective in remote conditions and don't want to return to the office, they can work from home. And if they really want to work from the office, they can come to the office.
But at the same time, people who are tied to the presence of some specific equipment, for example, terminals or VR devices, still work from the office.