The impact of Covid-19 on the web development market: Finance
`
This week, we were discussing how the pandemic and quarantine of 2020 affected the web development market in terms of human resources and client portfolio.
And today, in our final post on this topic, we will talk about the financial side: how did our prices change during the crisis period, whether or not we have offered discounts to our clients this year, what sales schemes did we use, and what are our market forecasts for 2021? Find out more in our blog post!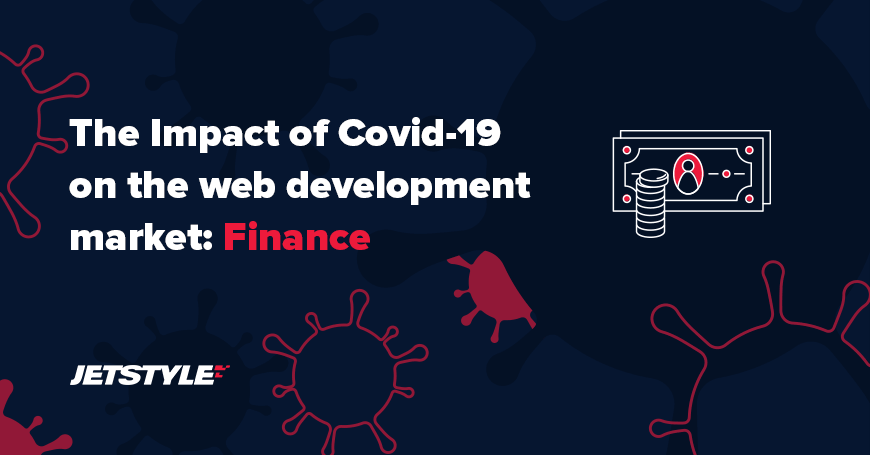 - Have you changed the prices for your services this year? If so, how many times and in which direction: increase or decrease?
- We haven't raised prices for our existing clients this year. But for new ones – yes, they are increasing. This is due to the fact that we are focused on the product approach to web development, we sell time of the product team. And the demand for it exceeds the supply.
- How often have you provided discounts to your clients this year? Have you developed anti-crisis proposals? If so, what did they include and how many of your clients used them? Do you feel the need to provide discounts to your clients at the moment?
- We have never worked with discounts and are not going to do so, because we immediately name the fair price. We can only reduce the cost of the service by reducing the amount of work.
As anti-crisis measures, we worked with our client portfolio: we identified those areas and clients that could receive additional opportunities during the pandemic (in our case, these areas were pharmaceuticals and medicine, foodtech and edtech), and figured out how our clients could use them, how to move their business from offline to online and how to build competitive advantage.
- Has your average check decreased and, if so, how much? What are you doing about this? If the average check has increased, what do you think is the reason for this?
- During quarantine, we began to develop our product line much more actively. And it turned out to be in demand. Companies need to create digital products, and we can provide them with product teams. Since the demand exceeds the supply, we raise prices.
- What sales schemes did you use in 2020? Which ones worked best?
- Everything was as usual – in order to sell a new project, we make a pre-sale to the client: we demonstrate our approach to development, the level of understanding and immersion in the client's business and the way to think about their tasks, and we also show how our further interaction will be arranged.
- Do you think the web development market has already reached the pre-crisis level? If not, when do you predict this will happen?
- In general, the entire market sank, while the crisis hit small businesses the hardest. But we work with medium and large businesses, so our segment didn't really sink.
- What are your market forecasts for the rest of 2020 and early 2021?
- Nobody can say for sure what will happen next. But we are confident that in any case, there are and will continue to appear companies that need digital services and products. Because for some industries, the crisis only broadens the horizon of opportunities. And we will have work.
From within the development companies, there will certainly be changes:
most likely, there will be more stories with hybrid offices,

practices of remote development will evolve,

tools will change

and the geography of sales.