Case study: Development of portals for doctors from Servier
`
When all news agencies, TV channels, and social media talk about the spread of Coronavirus (COVID-19) around the world, you realise the importance of quick access to reliable information, especially for doctors. And how great it is that there are now more proven resources in Russian.
The pharmaceutical company Servier approached us with the task of creating websites of specialised medical communities in cardiology and phlebology. But instead of developing two separate sites, we created a single universal platform with a common admin panel and the ability to quickly launch new communities for any nosologies. The first two communities are already working and helping practitioners, students, and patients.
This project won Bronze for the Best intranet design at the Tagline Awards 2019 and helped us gain the knowledge of working with the medical specifics (which we enjoyed a lot!).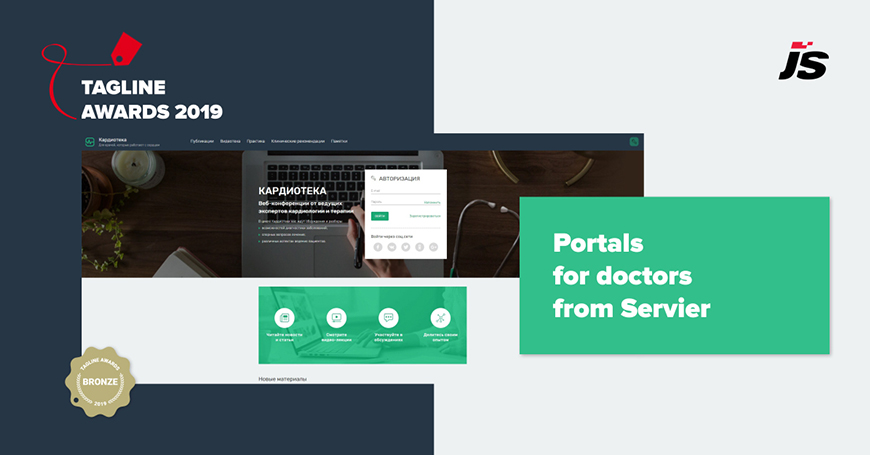 About the project
"Cardioteka" and "Phleboteka" are new professional communities where Russian doctors publish the most important information and translations of foreign studies for their colleagues since not all doctors have access to the latest research in English, the ability to go to foreign conferences or undergo additional training.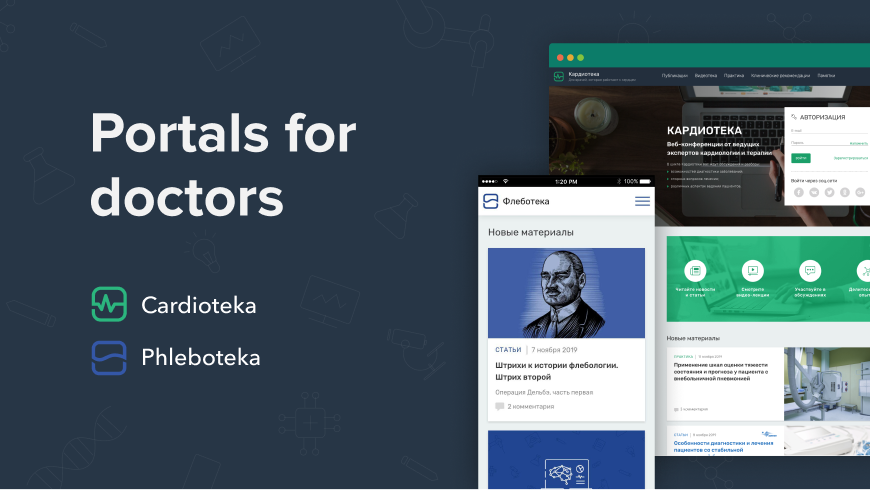 Challenge and solution
To make using the resource convenient for people of any age and with any experience, we have designed the most simple and intuitive interface, without any extra decorations and animations. The portals are designed following the existing brand guidelines that the client gave us, but the portals logos were developed by us.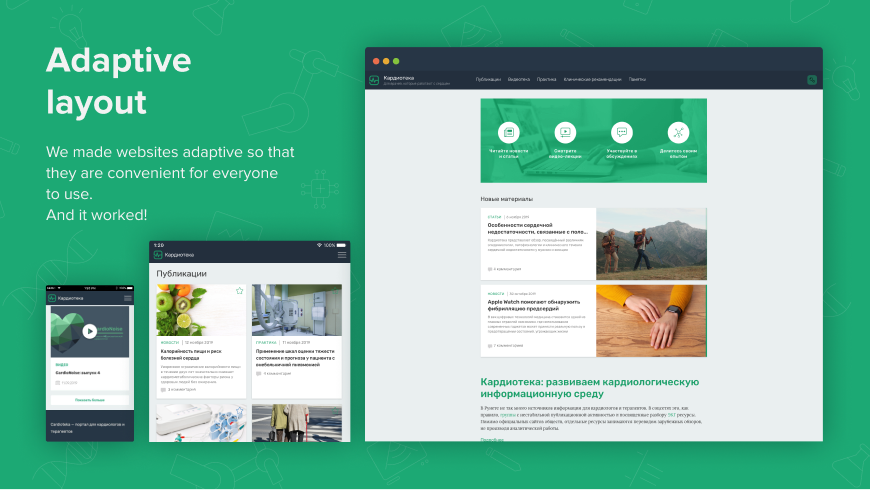 The administration system is common for all portals within the project. With its help, Servier employees and community editors draw up materials and publish them in the desired section.
The portals are integrated with CRM and mailing lists so that the client's database of community members is automatically generated and updated by segment.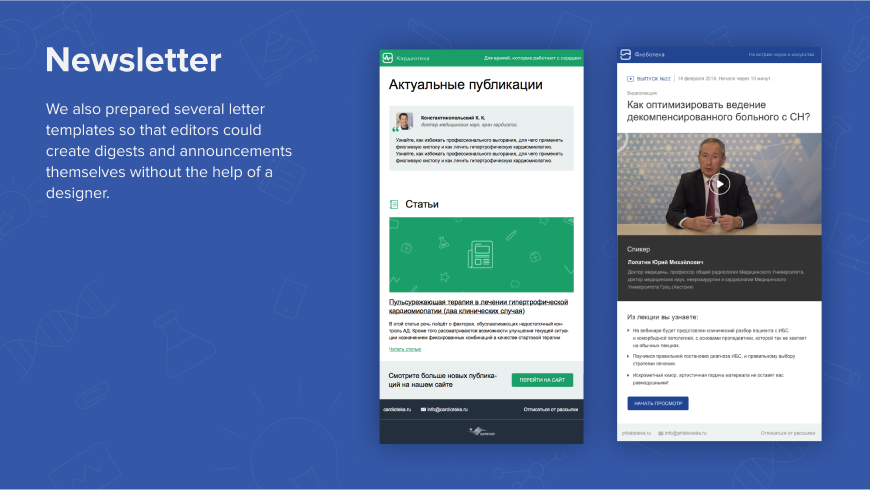 To become a member of the community and gain access to all materials, a user needs to register and pass a test on knowledge of the topic. When registering on one portal, a doctor automatically gets access to the rest.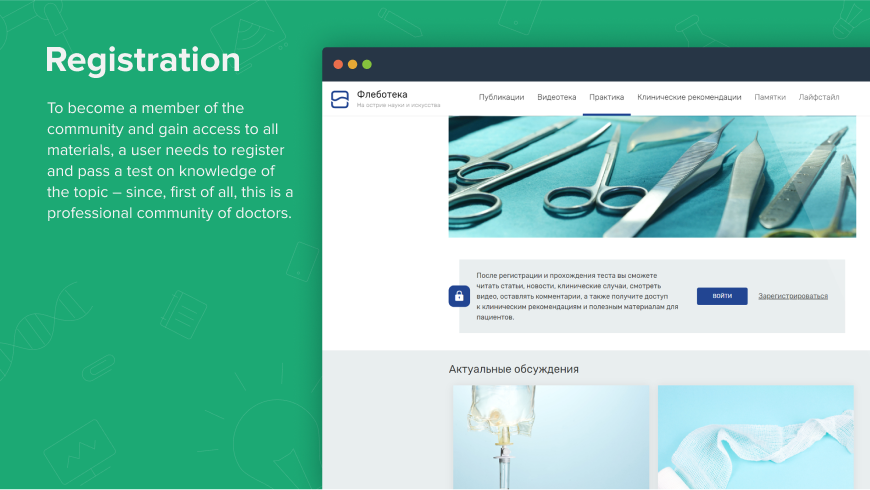 Each registered user can tell about their clinical practice through the submission form on the site. The editors of the portal will check the text, arrange it and publish it with the author's credits. Users can comment on materials, ask questions and share opinions. Send memos and recommendations to patients.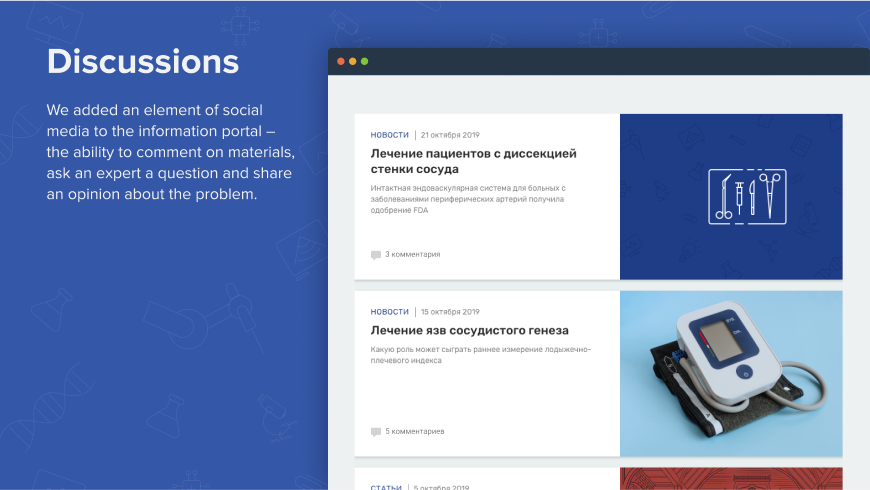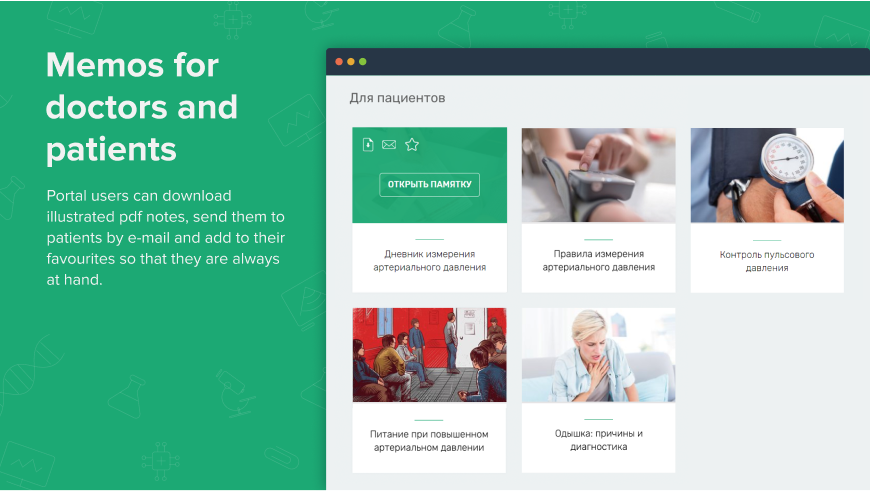 For users to quickly find the materials they need, we marked up all publications by category and developed a smart search on the site. The search results are shown not just as a list of articles with highlighted keywords, but as detailed information: what type of publication, in which section and how many relevant materials are in each of them.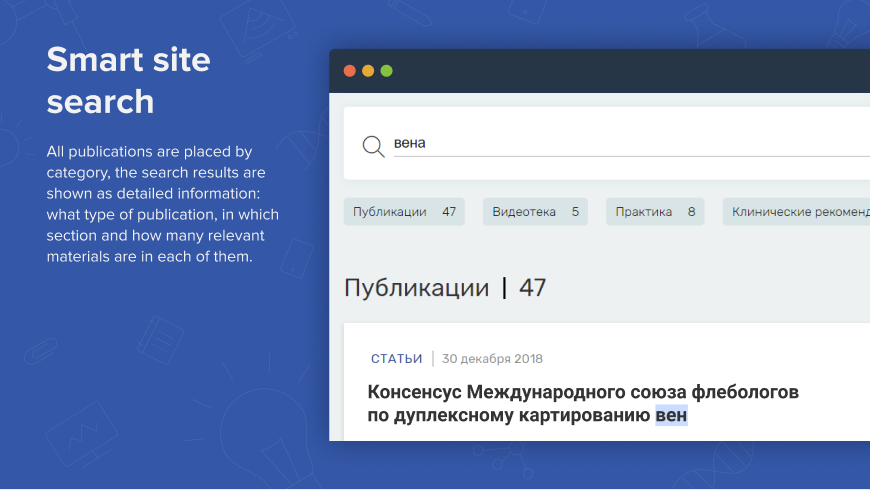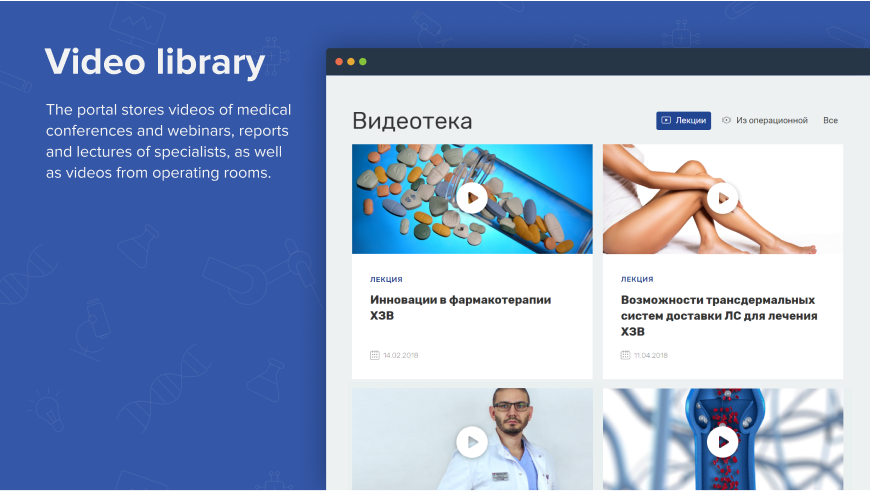 Achieved goals and KPI based on the launch results
These are the first two portals on a universal platform that we created as part of the project. Based on this platform, it is possible to launch new communities dedicated to other nosologies, with minimal cost in just a few days.