JetStyle at the G8 Festival of Creative Industries
`
Next Thursday, we are heading to the G8 Festival of Creative Industries, which will be held at the design factory Flacon in Moscow.
Together with Alexey Dokuchaev and Ksenia Lozhkina, our director Alexey Kulakov will talk about what has been happening with the book in the digital age for the past 20 years.
You can find more details about the festival here.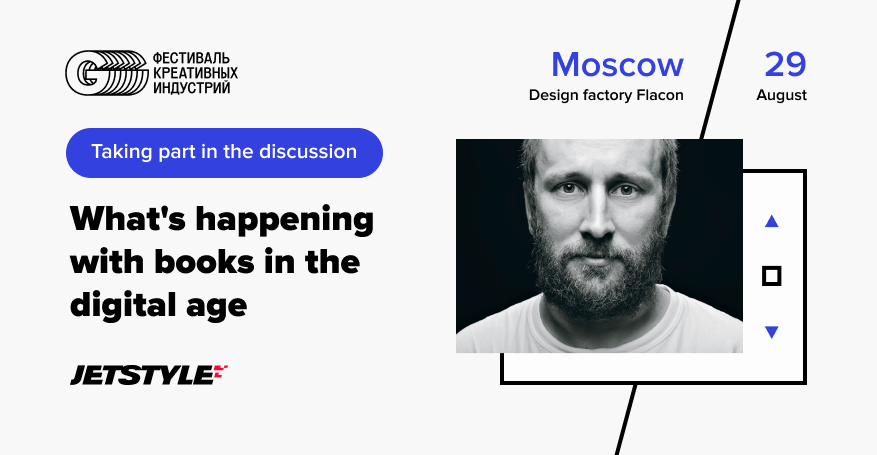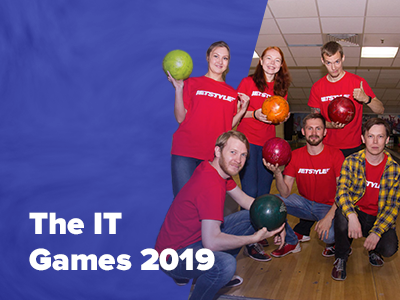 13 September 2019
JetStyle:

The IT Games 2019 – Bowling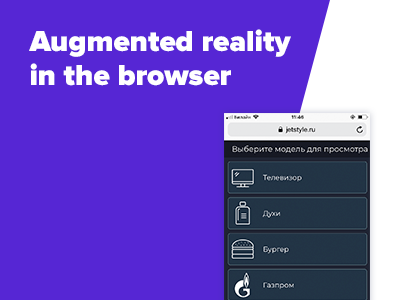 11 September 2019
JetStyle:

Augmented reality in the browser. Now for everyone!