JetStyle: How to build strong and lasting relationships with the client?
`
As you know, the old client is better than two new ones. Considering the long cycle of work on projects, it is more profitable for any digital agency to continue collaboration with current customers than to attract new ones.
There are two main reasons for this:
1. You don't need to spend money on advertising;
2. There are no risks to run into an inadequate client from among the new ones.
But what should be done to build strong and lasting relationships with the existing clients? CMS Magazine asked this question to our CEO Alexey Kulakov, and here is what he thinks about it.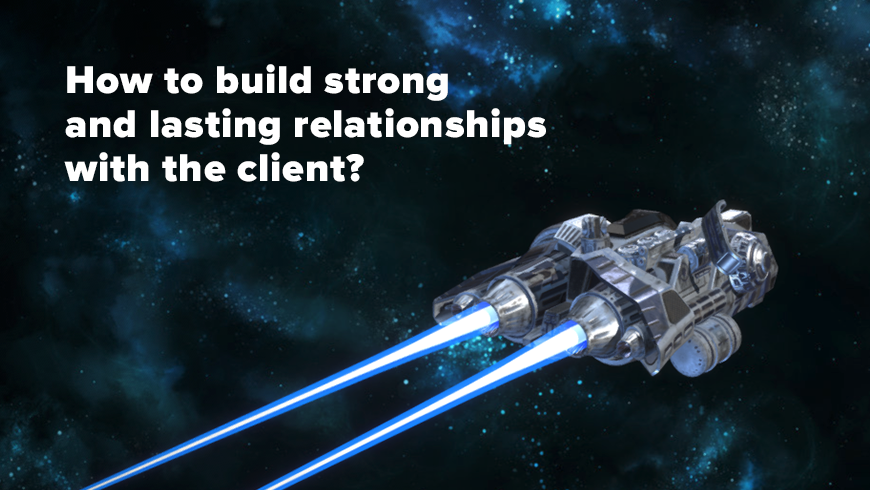 Alexey Kulakov, CEO at JetStyle:
"We have a very clear portrait of OUR client.
First of all, we want a long-term relationship, because that's the only way to understand that we actually benefit the business.
Secondly, the client must have a specific applied goal.
We must be sure that the client is sincerely interested in the effectiveness of our activities. The customer has to tell us not how we should act, but what we need to achieve. If there is no such understanding, neither the client nor we can rely on objective facts when analysing the results.
And most importantly – the client and us must have a common goal. There is only one reliable way to do it – to make your client's goal your own. In order to refer to the client's goal as ours, we must respect the client for what they do.
In practice, this means that we don't work with clients if we can not respect them for their business. At the same time, we sincerely believe that if people voluntarily pay money to this business, there must be something good about it, and we just need to be able to see it. I must say that we do this not only for the client to want to stay with us but also so that we can respect ourselves for the result.
We are sincerely grateful to our clients for taking responsibility for picking the goals. This gives us the opportunity to concentrate on what we are good at – UX, digital ecology, development. To be honest, this is a very comfortable position. We just need to be competent, predictable and not lie – and that's not difficult.
And if we are competent, predictable and achieve the goal, which we agreed with the client, he or she will be happy! And they will only leave when they have an opportunity to develop our competencies inside their company. You should not resist it but, on the contrary, help it. Otherwise, the attempt at complete control will lead to a complete breakup. In business, as in personal relationships, hyper-control does not help to live "happily ever after".
In general: the rule of long-term relationships is very simple. A common goal, honesty, competence and mutual predictability. "