JetStyle: New Ruward Ratings 2018
`
Big news! Ruward has published all 11 key ratings of Russian digital agencies and productions for 2018.
Long story short – we did pretty well this year!
And here are some more details.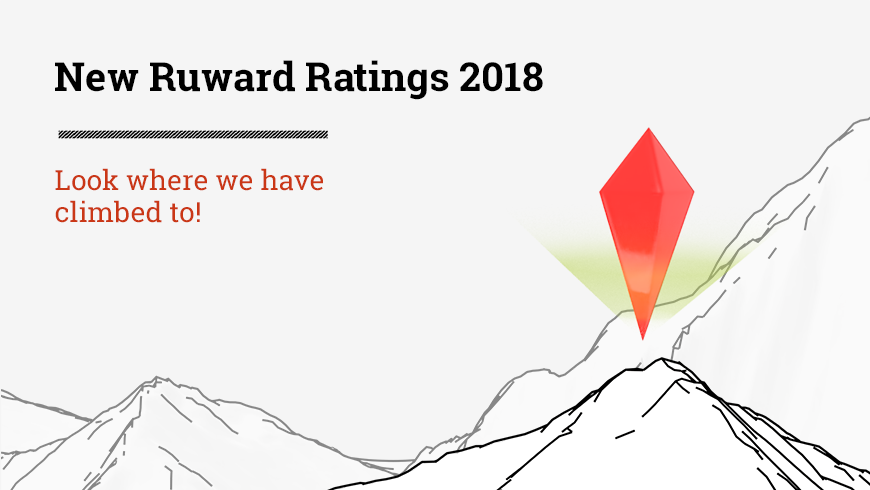 For the first time ever, the rating of digital productions, who have strong competencies in both web and mobile development, was published. The companies who made it to the top are the ones who can do everything at once: design, documentation, UX analysis, development (frontend and backend), content creation, support and development of projects in the digital environment. And we went straight to the 10th place. Yaaay!
In the annual ranking of web studios – companies specialising in the creation, development, and support of Internet projects, we are in 18th place. That's plus one point to our last year's position. This is what stability looks like.
We have gone 11 points up in the annual rating of Digital Design & Creative – a rating of companies specialising in design, visual communications, and creativity in the development of digital projects. And we are now in 19th place.
We have also climbed up in the ranking of mobile app developers – we are now in 45th place.
Thanks to our growth in different segments, we've been ranked 59th in the Digital Breakthrough rating. And we'll surely continue to improve.
And, finally, we have also made it to the Golden Hundred. This is the most comprehensive rating of Russian digital agencies, which includes players from all segments of the interactive communications market. We are in 98th place but in the hundred of the best of the best in the country.
Congratulations to all participants and winners of the ratings! And thanks to our clients for their trust, and everyone at Team JetStyle for their excellent work.