JetStyle: How our name was born?
`
Just in case you were wondering why we are called JetStyle (and what does it even mean?), here is a first-hand story for you from our founders Alexey Kulakov & Alexey Markin.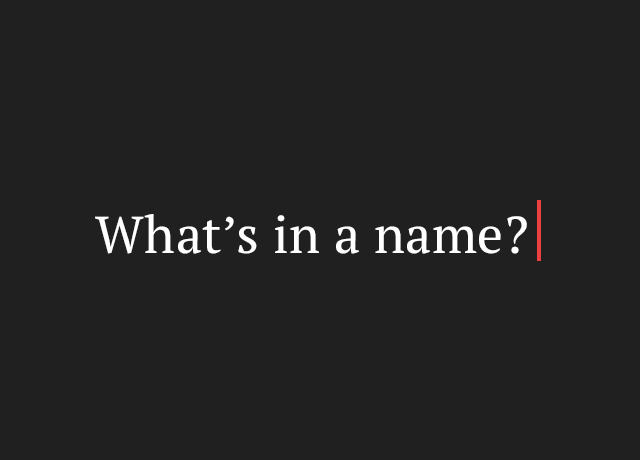 "Back in 2003, we were doing our best to stay afloat. By that time, we were already working on the market for three years as two different brands: SharpDesign and Oversite. We came up with those names using a well-known formula: "Take elements of the web, attach some strange adjectives to them and here it is – your new name is ready!". Although we must admit, there were some actual ideas behind those names:
At that time C# (C sharp) was the most popular programming language, add a pun to it and, as the result, we are about the sharp design and the cutting edge of science;
In the second case, we wanted to say that we are more than just websites, that we are really cool dudes.
We must say, that we are still keen on these ideas. However, when two of our companies merged, we decided to make a "wise" name choice this time.
Every time you think: "Damn, this is a very responsible step, we need to be serious about naming", there comes the reality, because when the names are really fun, smart and sharp and they would work just perfect for us, people start to see some negative connotations. They say something like: "Oh, no way we can use this name! No one will understand it. And how on earth are we going to approach clients with the name like that?". So we got rid of all sharp edges because we wanted to demonstrate our self-confidence while we haven't really experienced it yet.
And that's why we did the worst of what we could – there were 10 of us, and we decided that we needed to reach a consensus. Usually, it turns into something like "Let's torture each other with different names so that no one will care anymore, and then we will choose something just to choose it".
We used scientific methods, we brain-stormed, conducted value analysis, SWOT and anti-SWOT analysis, even used synectics. All of that provided us with a lot of ideas but didn't really help to choose the name. At some point, one of us (we believe it was Irina Sokolova), suggested JetStyle as a name. We couldn't argue any longer and decided that it was ok. We wanted to say that we are young, reckless and rock'n'roll. It seems to us today that it turned out well, but back then the whole naming process was a real nightmare".
Interesting facts:
For some reason, our colleagues started calling us just "Jets". We never thought of that name for ourselves but, at some point, we just got used to it: "Jets did this, Jets did that…".
The end.