Watch now! Free webinar: Increasing profits in international markets
`
Did you miss our free webinar on unit economics last week? Don't worry, you can now watch the recording on our website!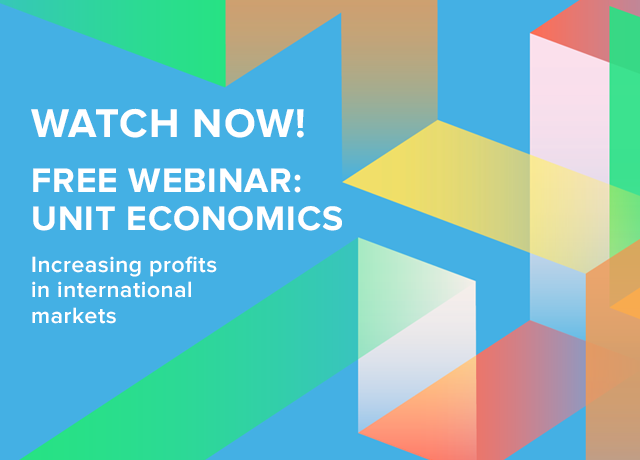 We had a fantastic webinar last week. It was such a pleasure to meet so many professionals from all around the world interested in the subject of unit economics!
We've discussed the differences between unit economics in different countries, looked at some real examples from various markets and introduced our latest development -– the unit economics calculator which allows to figure out how efficient your business is in spending money for acquiring new customers.
Want to know more? Watch the recorded webinar right now!