JetStyle: Post-webinar notes
`
We would like to thank everyone who joined us for our free webinar on unit economics last week. There were participants from Russia, Belarus, Germany, Poland, France and Finland. We are pleased to hear that so many people found it useful! There were plenty of comments, questions and feedback from the audience. And all the viewers stayed with us till the end of the stream.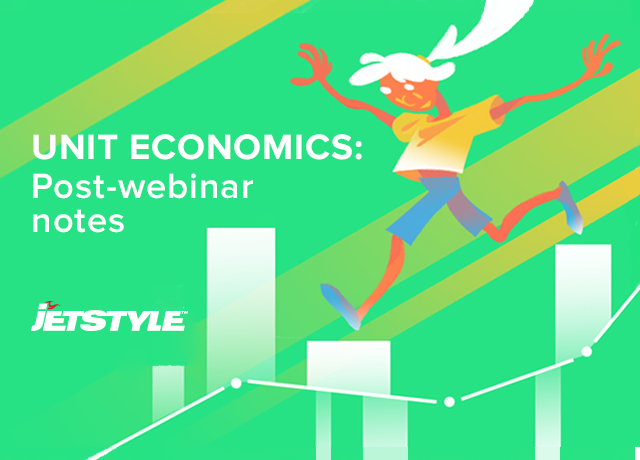 At the webinar, Alexey Kulakov, CEO at JetStyle, presented our new development – the unit economics calculator, which allows to work out how efficient your business is in spending money to acquire customers on a per unit basis (per user, customer, product).
By using real examples from different markets and different business models, Alexey has shown how to make such calculations. He also spoke about the differences between the unit economics in various countries, using the example of Ridero project, where Alexey is the product manager.
We will continue to develop this project – stay tuned for more updates! And thanks one more time for joining us.
In the meantime, we would like to remind you, that everyone who attended our webinar on March 22 is invited for a FREE individual consultation (via Skype) with Alexey Kulakov, where we will talk directly about your business and projects and will help you calculate your unit economics.
Should you have any questions, please contact Ekaterina Sokolskaya at ks@jet.style