Our Expertise: Award-winning UX/UI Design
`
As the founders of JetStyle have a designer background, we are all about the interaction design – the design of the interaction between users and products.The goal of interaction design is to create products (in our case – websites, apps, presentations, chatbots etc) that enable users to achieve their objectives in the best way possible.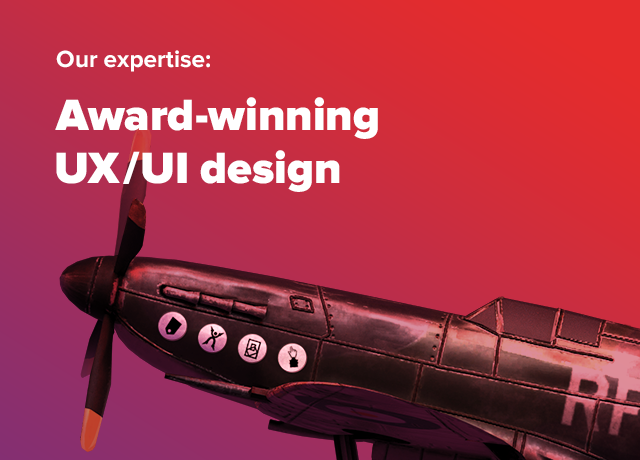 We design a user experience, conduct websites' usability audit, work with web analytics, create and test prototypes and implement UI design for websites, desktop and mobile applications.
Clients expect functionality from their UI/UX design – and that's a given. But what is really important is to adapt your UX design and user interface in order to provide meaningful and personally relevant experiences and to maximise users' satisfaction from using your products and services. Convenient user interface means happy users and loyal customers.
We are here to create an effective toolkit for your business, from portals, online services and e-commerce platforms to corporate websites. Depending on the needs, we develop projects of any complexity, guiding you through all development and promotion stages.
Starting from this week, we will be sharing our latest award-winning case studies to show you why professional UX/UI design is really important for your business and how it can help you in achieving your business goals. Stay tuned for more updates!