JetStyle: Meeting American students in our office
`
A few weeks ago we had very special guests at our office. A group of 16 American students from Northeastern University (Boston, USA) visited JetStyle and Ridero as a part of their summer study abroad program "Driving Growth In Russia". The program is designed for students who want to learn about Russian culture, history, and business. As part of this program, students went to Moscow, St. Petersburg, Yekaterinburg and Novosibirsk. While in Yekaterinburg, they visited several large IT companies, including JetStyle, as the examples of developed IT markets in the Urals Region.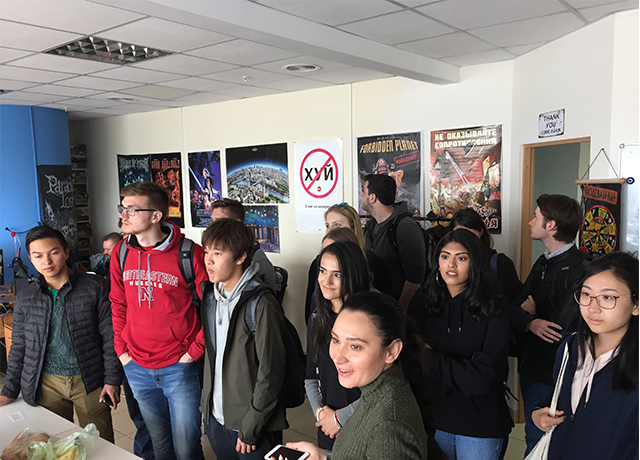 We started with a little tour of our office – showed the guys around, introduced them to our employees, took them to our design and development departments, spoke a little bit about the history of our company, discussed a few of the JetStyle's projects and showed some of our latest works.
The guests were especially impressed with our window view from the 29th floor and VR headsets and VR/AR apps that we developed.
According to the feedback we received, the group was happy to meet the team and learn about digital publishing, designing visual projects and technology. And we are glad that the guys loved their day spent at JetStyle and Ridero. We hope that this experience will help them with their future career.