JetStyle: How and why we have been certified in Yandex.Dialogues
`
As promised, today we will tell you about our experience of certification in Yandex.Dialogues and how we made new skills for Yandex's voice assistant Alice.
We believe that voice assistants have great potential. And for us, certification in Yandex.Dialogues was another challenge that we accepted with pleasure. In order to get certified, we needed to develop three new skills for Alice. And here's what we did.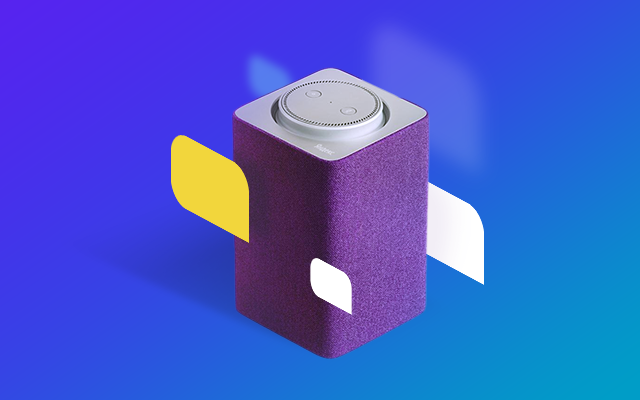 In July 2018, we made the first skill "Word distortion" in just 6 hours as part of the "Alice visiting Contour" hackathon, and in August we successfully published it. For the other two, we brainstormed ideas and chose the most viable and useful ones. We then thought out which devices each skill will work on, whether the screen is required or the skill will work with voice commands only. We designed the script, worked out the structure of requests and answers, picked up the name, URL and phrases for activation. And, finally, we programmed and tested skills on different devices and people. We passed the moderation and published both new skills in December 2018.
We taught Alice fun and useful skills
To mimic
The skill "Word distortion" we affectionately call skill-shmill. Technically, this is the usual echo reduplication. This technique is used in English and Russian when a person speaks ironically or is skeptical about the object they discuss. Object-Shmobject.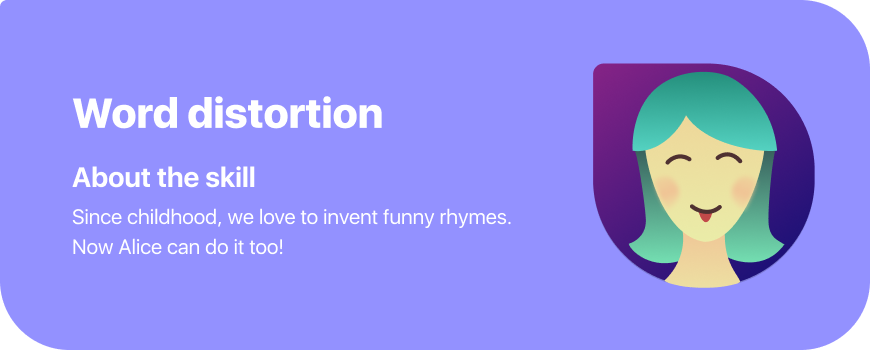 Tell Alice one of the phrases:

And she will mock you until you get bored.
To carry out quests
The second skill "Escape the maze" is not only entertaining, but also pretty useful: such quests develop spatial thinking, memory and make you think.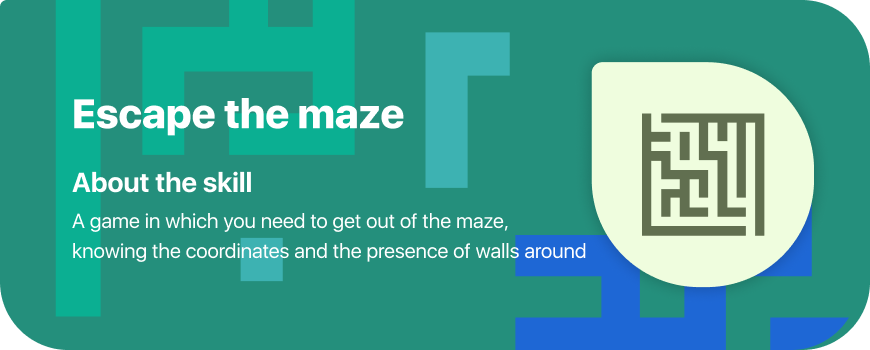 Tell Alice:
And she will ask you to choose the complexity of the maze: easy 6x6 cells, medium 10x10 cells or complex 15x15 cells.
On the way, you will meet some characters-teleports: a kitten, a frog traveler or a bird of prey. They will instantly teleport you in an unknown direction, and you will have to look for a way out from a new point of the maze. And if you meet a sleepy fairy, you will spend the next five moves in complete disorientation.
You will probably also find a zero gravity potion or a jackhammer. Who knows, maybe they will help you break through the wall? And the "luckiest" players will stumble upon a poppy field and completely forget their coordinates.
To read "Batenka, You're a Transformer"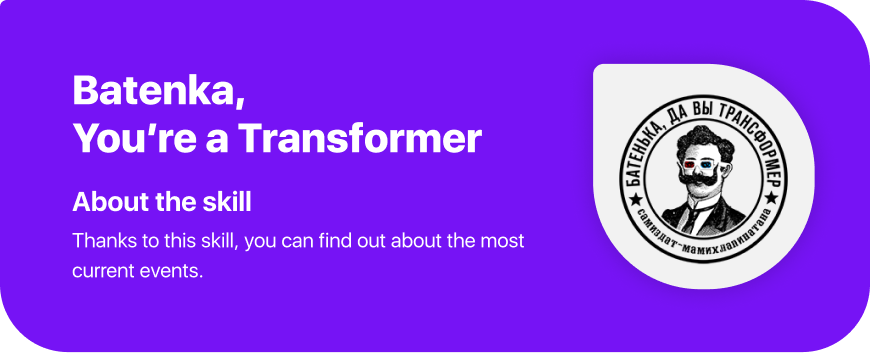 Tell Alice:

And she will offer you to read the most recent articles or find the article of interest by keyword in the title.
Alice can open the article in the browser or read it out loud – though in small sections of a thousand characters. At the end of each passage, Alice will ask if you want to continue reading. We decided that this technical limitation of Yandex. Dialogues in "Batkenka" is actually very helpful – what if someone changes his mind about listening to another story about world problems until the end.
How to try our skills in Alice?
iPhone and Android: download the Yandex.Alice application
Windows PC: install Yandex.Browser with Alice
Yandex.Station: just say the required words to start the skill
Do you want your own skill for Alice? Get in touch!
Have an idea? We'll bring it to life!
Haven't got one yet? We'll come up with it together specifically for your needs.
And then we will program and test the skill, plan its promotion and publish it in the Yandex.Dialogues catalog.