Case Study: Design of a remote control for Movix set-top box
`
Movix is home television and set-top boxes from Dom.ru provider, with whom we have been working since 2011. We took part in the creation of three generations of the interface for the set-top boxes, the branded packaging for the Movix set-top box and recently we designed the new remote control.
Read about how we conducted our research, created 3D models, and touched and pressed every available button mechanism to make the perfect remote control in our new case study.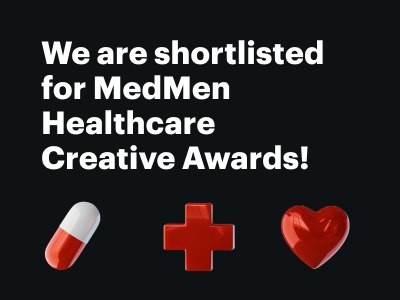 26 November 2021
We've been shortlisted for

MedMen Healthcare Creative Awards!