JetStyle: Introducing our Unit Economics Calculator!
`
Last week we shared the recording of our free webinar on unit economics for you to watch if you missed it live and it's now time to introduce you to our latest development: the Unit Economics Calculator!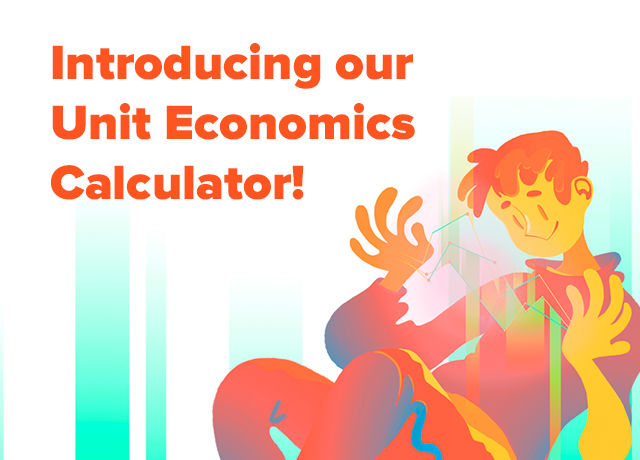 As you already know, using the unit economics can help you increase profits and manage their growth. But the tricky part is being able to calculate it correctly. And that's exactly why we developed our Unit Economics Calculator. It allows you to work out how efficient your business is in spending money to acquire customers on a per unit basis (per user, customer, product). All you need to do is to enter a few basic metrics like UA (User acquisition), CPA (Cost per click), CR1 (Conversion rate), COGS (Cost of goods or services sold), etc. As a result, you will get an accurate calculation of a set of indicators, and most importantly understanding the profitability or unprofitability of your business (project, startup) and the possibility of its scaling.
The Unit Economics Calculator is available in two languages: English and Russian and it is pretty easy to use. Go check it out and if you have any questions regarding it, don't hesitate to contact our project manager Ekaterina Sokolskaya at ks@jet.style.
P.S.: We would also recommend rewatching the recording of the webinar before using the Calculator.